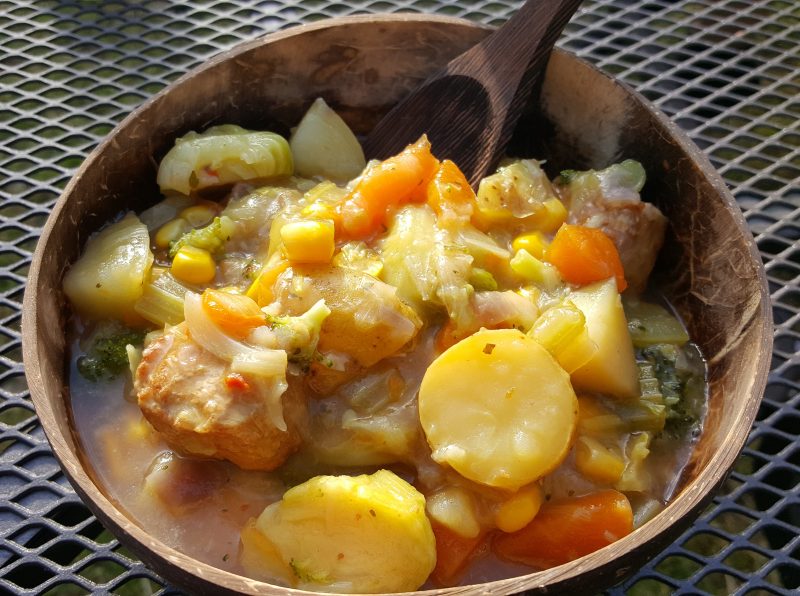 As the saying goes – you eat with your eyes.  If your food looks beautiful, you are more likely to dig in.  On the other hand, if it has been slam dunked on a plate with no effort or appreciation, odds are you'll feel less enthused.  I am definitely one for eating with my eyes.  I like to present my food in a lovely way on the plate – even just a regular meal has to be carefully presented.
When I was introduced to the Coconut Bowl I couldn't believe my eyes.  A bowl made from actual coconut shells.  I set about making the big decision on what I would present in my bowls first.  I have two bowls and both are completely different, which I love.  I've used my bowls for breakfasts, ice-cream, hot food and snacks.  It really is my favourite new accessory and there's no hiding in the cupboard for my bowls either – I have them firmly on show in my kitchen.
Each bowl is completely unique and the shell is sanded and cleaned before being finished with an organic coconut oil polish. Absolutely nothing artificial is used during the process from coconut to coconut bowl.
When I looked into the story of this company, it made me love my bowls even more.  Of the billions of coconuts harvested each year, 99% of their shells are discarded and burned as waste.   The Founder of Coconut Bowls, Jake McKeon was travelling in Bali in 2015 and discovered local craftspeople carving and painting coconut shells to sell to tourists.  That's where he had a eureka moment and wondered why no-one was turning these perfectly shaped shells into bowls.
The company now reclaim over 10,000 discarded coconut shells every month from coconut farmers who had previously had to pay to burn the shells and take to landfill.  Coconut Bowls employ local craftspeople in Vietnam and Indonesia –  well above fair trade standards – to cut, sand and polish the shells.  The bowls are food safe, reusable and can last a lifetime.
The whole concept of the company is win/win.  Preventing waste/employing people/saving the environment/making our food look lovely!
The online shop has a selection of accessories too made from reclaimed Sonokeling wood and even a cookbook – Vegan Bowls for Vegan Souls so head to the website to get yours.
https://www.instagram.com/coconutbowls/