Having been to a fair few vegan fairs/festivals and events over the years, it's fair to say the Vegan food producing market is firmly on the map.  I love seeing new products each time and the growth of new, exciting traders.
Having said this, I sometimes crave a more alternative and distinctive type of event where you can sit down with a vegan beer and plate of food and just chill. I'm all for trying 17 types of vegan raw chocolate but by the end of the tasting extravaganza, I have no clue which to buy and end up either leaving empty handed or with 7 types and an empty wallet.
Well, my craving was certainly satisfied last weekend when I went to Vegan street food festival GRUB ExtraVEGANza in Manchester.  I have to confess I didn't know what to expect.  I was invited by a friend and went along without any prior research.
When we arrived at the warehouse entrance and were greeted by possibly the cheeriest guy you could hope to meet, it set the scene for a great afternoon.   After an initial wander we got to try an array of delicious vegan cheeses and pickles.  "We'll come back later" we said.  They were sold out within a couple of hours.  Damn it.  Lesson learned – buy before you drink beer.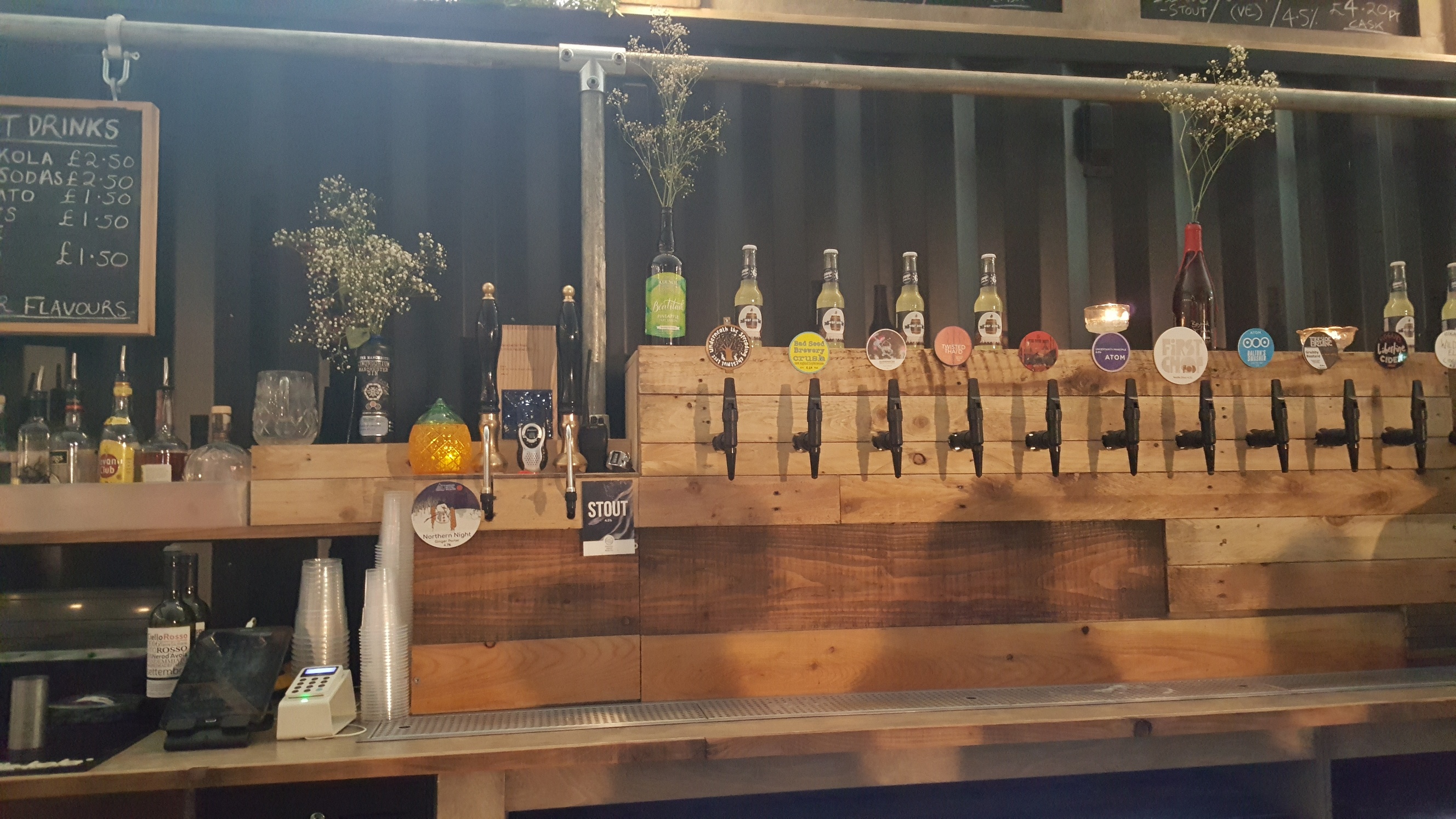 So moving seamlessly onto that,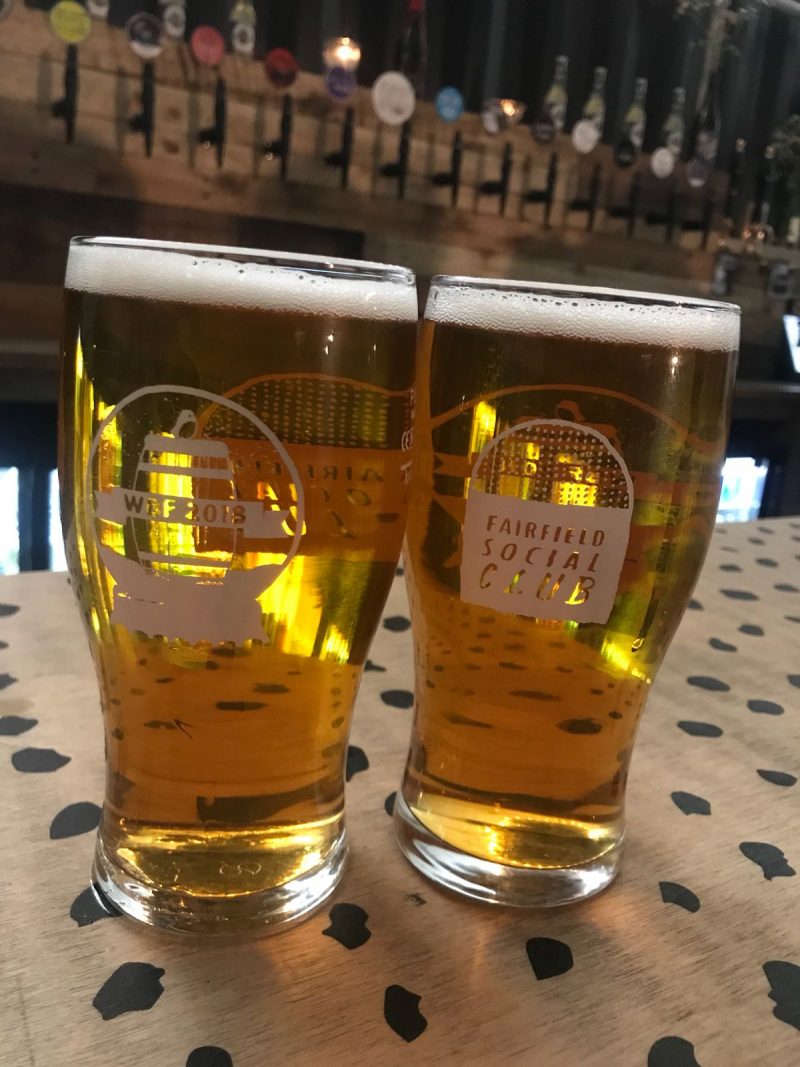 we approach the bar and were so excited by the huge list of vegan beers.  We then made our way to the seating area and grabbed a couple of old cinema seats and a board game.    The organisers did a great job of not letting too many people in and so the vibe was perfect and there was no awkward hovering around by anyone desperately looking for a seat.
In an arena of chippy food from Hip Hop Chip Shop, gooey mac and cheese from Mac Daddies, hot dogs from the amazing Fat Annies, mezze from The Ottomen and dumplings from Oh Mei Dumpling, the toughest part of the day was choosing what to eat.
We decided on a sharing system to maximise our opportunities and had the battered sausage, chips and peas from the Hip Hop Chip Shop (incredible) and a Anne V Mac hot dog from Fat Annies (also incredible).  To finish we had the peanut butter cookies and chocolate and raspberry cheesecake from Bake O Rama.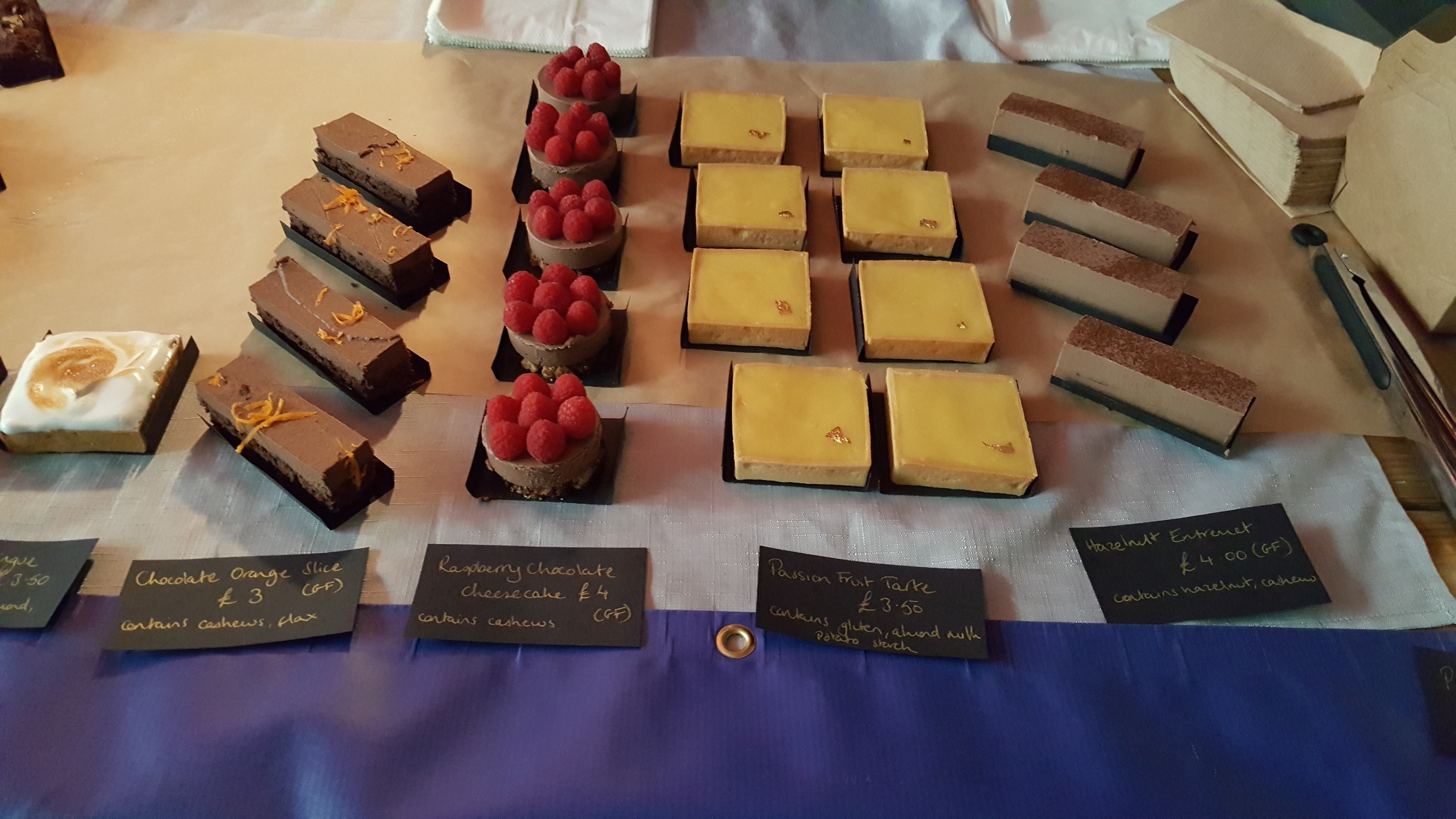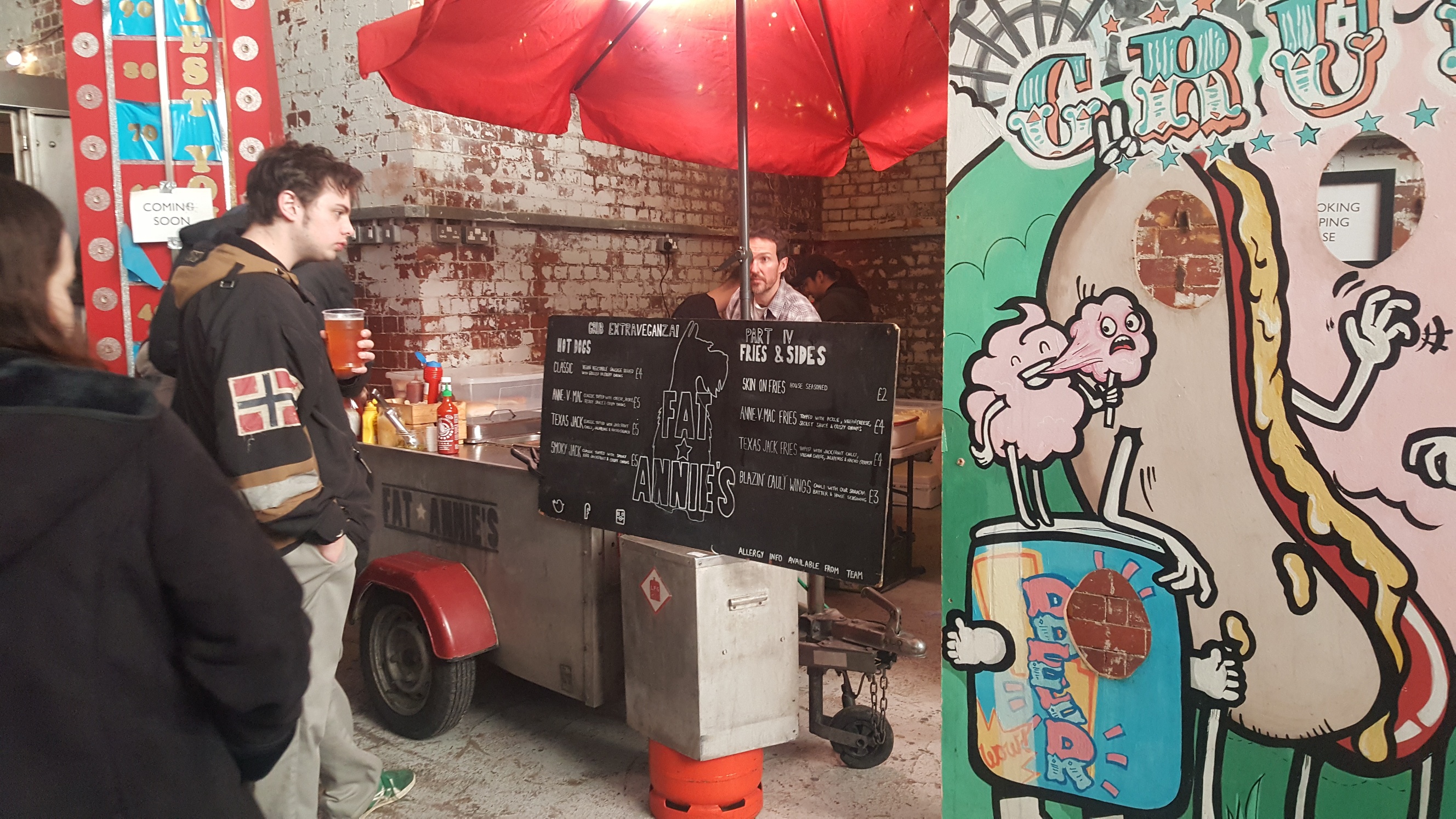 Everything was delicious and our only regret was not having enough room to try everything else (oh and not buying the cheese that sold out).  Can't wait for the next one!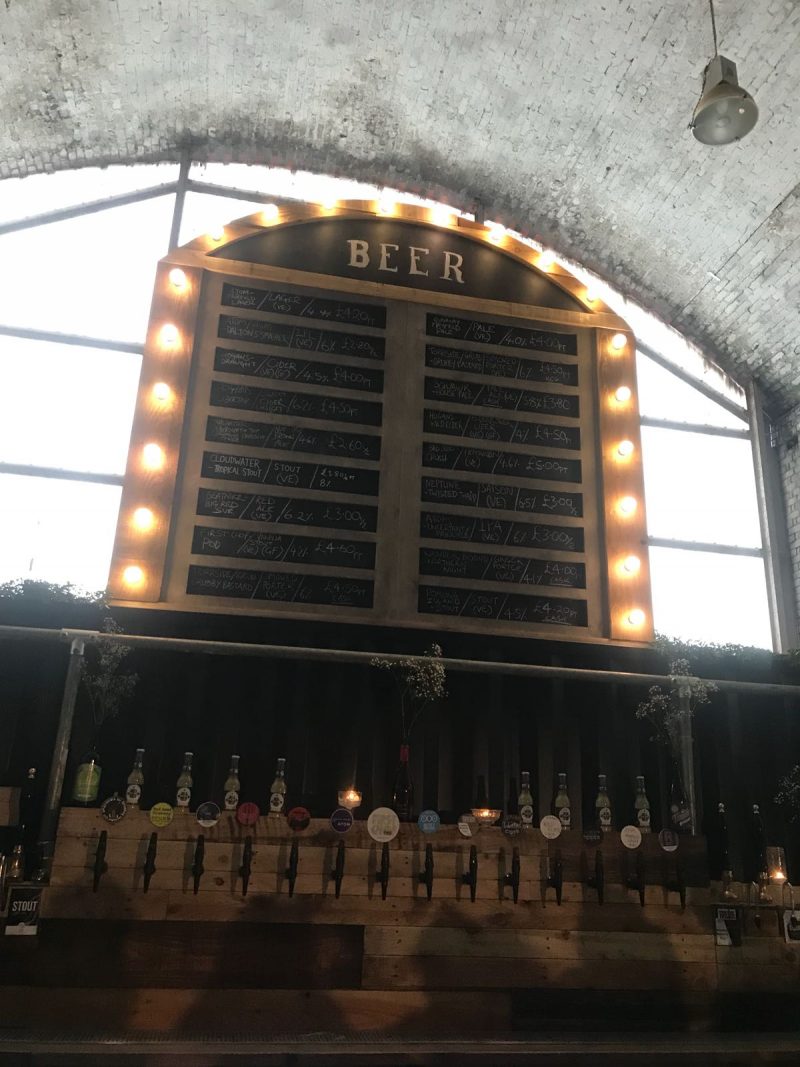 GRUB is a street food events company who organise events that include amazing food, fantastic craft ale, cracking live music and as much fun as possible.  They run a smaller Vegan event every Sunday – 'Plant Powered Sundays' at Fairfield Social Club, Temperance St, Archway 6, Manchester M12 6HR.  Free entry 12pm – 6pm.  They are also planning a similar larger event at Easter.